HOW IT STARTED. HOW IT's Going
In 2010, we proudly unveiled our first location on Main Street in downtown Mooresville. But this place has a history as eclectic as a yard sale on a rainy day! Picture this: a century ago, you could have snagged a pair of dapper men's pants right at the bar. And if you ever needed to feed your farm animals while shopping, no worries, we had bags of feed and seed casually chilling in the kitchen area.
Now, don't get too excited, but we even had a sweet deal on some patent leather oxfords in the dining room! Talk about a one-stop shop, right?
Our building dates all the way back to 1888, when it was home to the famous Rankin Store. W.W. Rankin himself was practically a walking department store, selling everything from clothing to fabric to seed—pretty much the OG Amazon.
But wait, there's more! This place also holds the prestigious title of housing Mooresville's first electric elevator. Yep, we're not just about delicious food; we've got some historical elevator action too!
After the 1950s, when it traded pants and shoes for sofas and tables as Morrow Brothers Furniture, we decided to reclaim this gem and brought the first Epic Chophouse to life. And boy, did it become a local sensation faster than you can say "steak"!
With our success in Mooresville, we couldn't resist spreading the joy down south to Fort Mill, SC. Our second location was a hit, and let's be real, who doesn't love a good Southern welcome?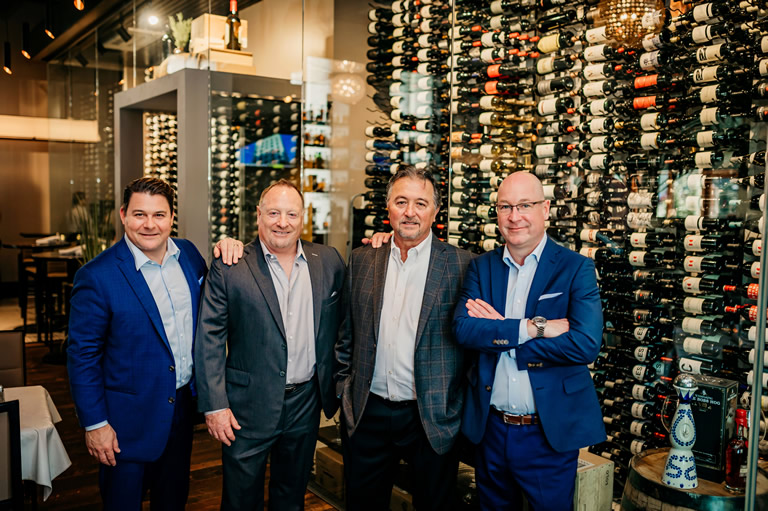 Now, brace yourselves, because Greensboro, NC, you're up next! We're heading your way to bring our unique mix of history, fantastic service, and mouthwatering food to delight your taste buds.
So, there you have it—the epic journey of Epic Chophouse. From men's pants at the bar to a multi-location sensation, we're keeping the spirit of the past alive while serving up a dining experience like no other. Cheers to creating memories cherished by generations to come!
Our commitment extends beyond delivering mouthwatering cuts of prime meat; we are dedicated to giving back and enriching the lives of those around us. Through partnerships with local charities, events that support meaningful causes, and initiatives that foster unity, we aim to make a positive impact on our community. Just as our chefs meticulously select and prepare the finest steaks, we carefully choose opportunities that resonate with our values, ensuring that every bite you take at Epic Chophouse contributes to something bigger than a delicious meal – a collective effort to create a brighter future together. Join us in savoring the flavors of generosity and togetherness, one savory steak at a time.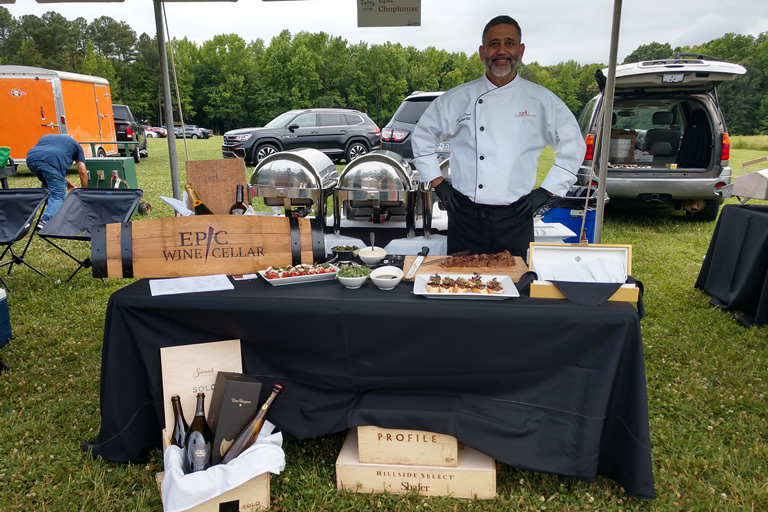 We had the most wonderful dining experience with you this evening! The food, the atmosphere, and our service were all outstanding! Brittany was so thoughtful and attentive to our whole family! She is the absolute best! Thanks to all for making our birthday(s) celebration so special and so memorable! We hope to be dining with you again soon! Many thanks for this great evening!
J. Trotter

Simply The best…Excellent wait staff. Excellent food-and just the coolest very comfortable atmosphere. We've been dining here since they opened, never disappointed!
D. Heacox

Great dinner tonight, we ended up eating at the bar because we had such a great bartender named Rudy. The bacon and French onion soup were perfect starters and the porterhouse steak was cooked perfectly.
J. Vogel

Came here with my Husband for a date night and was not disappointed. Staff pays close attention to details, the food was marvelous, and the building is incredible. I would recommend it to any couple looking for a nice dinner with great atmosphere.
J. Hoadley